CHECKED GREY JACKET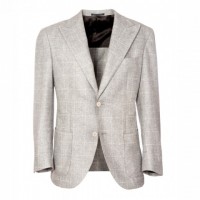 CHECKED JACKET
From the Loro Piana selection, this jacket is an asset for every gentleman's wardrobe. A precious cashmere perfect to be paired with heavy cotton trousers or jeans.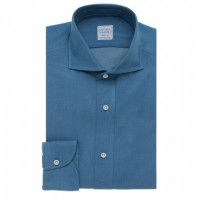 Denim Shirt
Denim shirt crafted with premium Thomas Mason cotton. There are denim shirts, and then there Thomas Mason's denim shirts.
This shirt features a single-button rounded cuffs and a spread collar (perfect to have a more casual look), finished off with mother-of-pearl buttons.
This is is the perfect choice for any weekend outfit.
Other styles